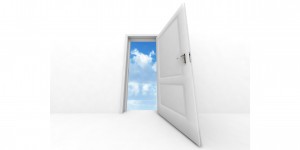 WHAT IS COACHING

Coaching is a process, a journey from one place to another, from a current state/place of being to a desired destination. You undertake the journey and it's your coach who creates the necessary conditions for that journey. An important foundation is the relationship between the coach and the trainee; a relationship that's based on mutual respect. Put another way, coaching is a cooperation by mutual consent, not one of command or manipulation. In reality coaching is simply the act of "helping people to help themselves" to achieve their desired goals. Your 'inner dialogue': what you think and feel inside, creates optimum conditions for your success on the outside. Therefore, it's crucial for the work to be 'from the inside out'. People who feel good about themselves, who see opportunities, and who create a clear path to follow consistently perform better. When you perform at the 'top of your form' and attain your desired objective, the probability that you'll feel better inside and out increases exponentially! A very positive, holistic synergy takes place that strengthens and enhances the whole. Coaching is a pro-active path of self-development that supports as well as challenges you to develop, grow and achieve your goals! We help you brake through your limitations, clearify and reach your goals.
INTERACT'S EXCEPTIONAL COMMUNICATION COACHING  
We distinguish between coaching that builds 'external know-how' and coaching that doesn't focus on your 'external expertise', but rather challenges you to develop your own innate resources – under the auspices of the ICF (International Coach Federation ethical guidelines. The purpose and goal of coaching is to support successful implementation and completion of any/all coaching processes or methodology that you may experience. The aim of our Communication Coaching courses is to support and enhance all relevant 'external expertise' by providing you with the most appropriate and up-to-date tools, methods and techniques. This additional method of synergistic coaching provides you with a know-how that supplements and enhances your current levels of expertise to help you achieve your goals.
GETTING FROM 'HERE AND NOW' TO A DESIRABLE DESTINATION
In coaching, we employ a simple map-model known as NÖHRA or in english NOPRA FUN; Now, Objective, Problems, Resourses, Activity and Follow up Now. The starting point is to listen and visualise a picture of where you are now, and where you'd like to end up – verifying the current position/status and desired direction. From there we create a unified map for your journey. With the help of powerful, practical tools and models such as NLP, Neurolingvistisk programmering, coaching and mental/mind training we guide you safely along your desired path.
We use NLP because it's a fast, effective way to ascertain if particular habits, behaviour or thought patterns from past experience are 'programmed' in a person's subconscious. If these programmed patterns/habits are limiting a person's progress, motivation or self-confidence, we're able to shift the pattern and create instead a more open, resourceful state of mind and pro-active patterns. We'll show you how to create a new map with new paths that will take you surely and safely in the direction you wish to go!
The key concepts in coaching are:
Empathy, confidence, mutual trust, cooperation, respect and acceptance
AREAS COVERED
Executive Coaching: for leaders and middle-managers
Business Coaching: to create improved business results
Sales Coaching: to increase sales turnover and leads
Career Coaching: to get ahead in your present career
If you'd like us to contact you and arrange a free 40 minute session to sample our coaching menu …Why not fill in your personal details here, and leave us a short message about your needs/goals… we'd be delighted to answer your questions and explore how we could help…
InterACT Communication's mission is to help
people & companies grow by working
with coaching and communication.